Knotted Gun Sculpture
The non-violence project is a non-profit organisation inspiring a new generation. The charity provides support in war torn cities and areas of conflict and unrest, and aims to motivate and engage young people to learn how to solve conflicts peacefully.
"Imagine all the people living life in peace. You may say that I'm a dreamer But I am not the only one I hope someday you'll join us And the world will live as one."
John Lennon and his wife Yoko Ono were public advocates for peace. Hence, the lyrics above from popular Beatles song Imagine reflecting his passion for non-violence.
John Lennon was killed in New York in 1980, and the sculpture "Non-Violence", also known as the Knotted Gun, was originally designed in memory of the iconic singer and songwriter.
Replicas have now been placed in over 30 locations across 4 continents. For example, Cape Town, Beijing and now, Belfast.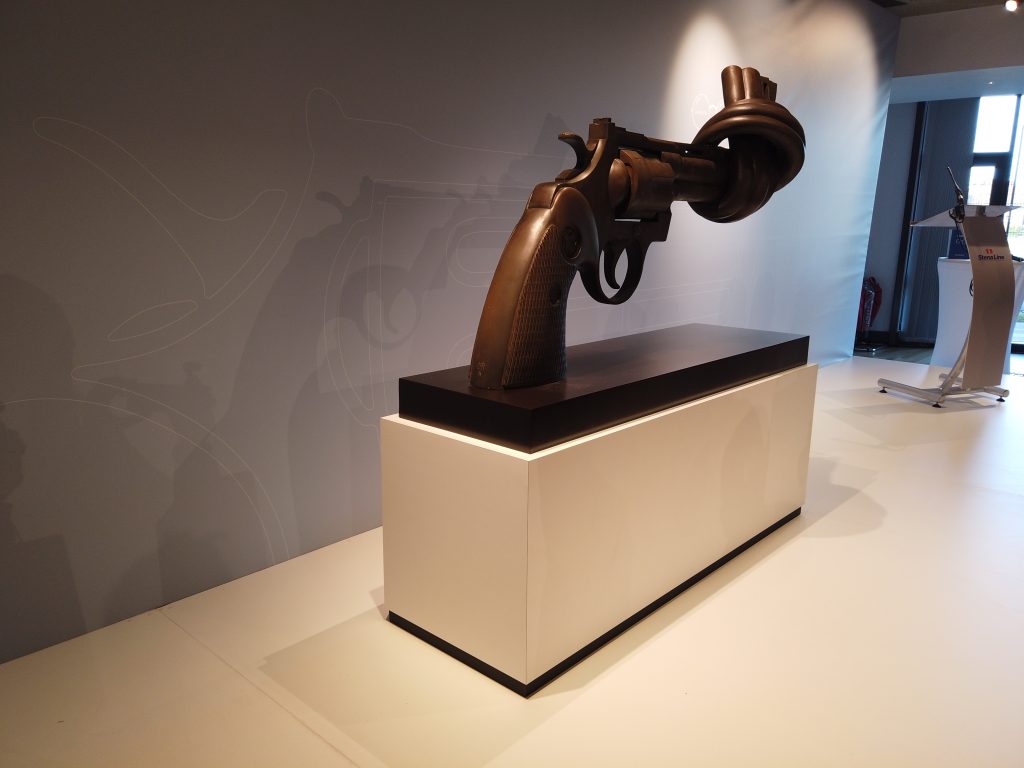 Belfast is the latest city to receive the iconic Non-Violence sculpture. The sculpture was gifted to the city in September from StenaLine, one of the largest businesses operating in Northern Ireland. StenaLine have graciously also funded a 4 year peace education initiative for primary school children in Belfast and beyond.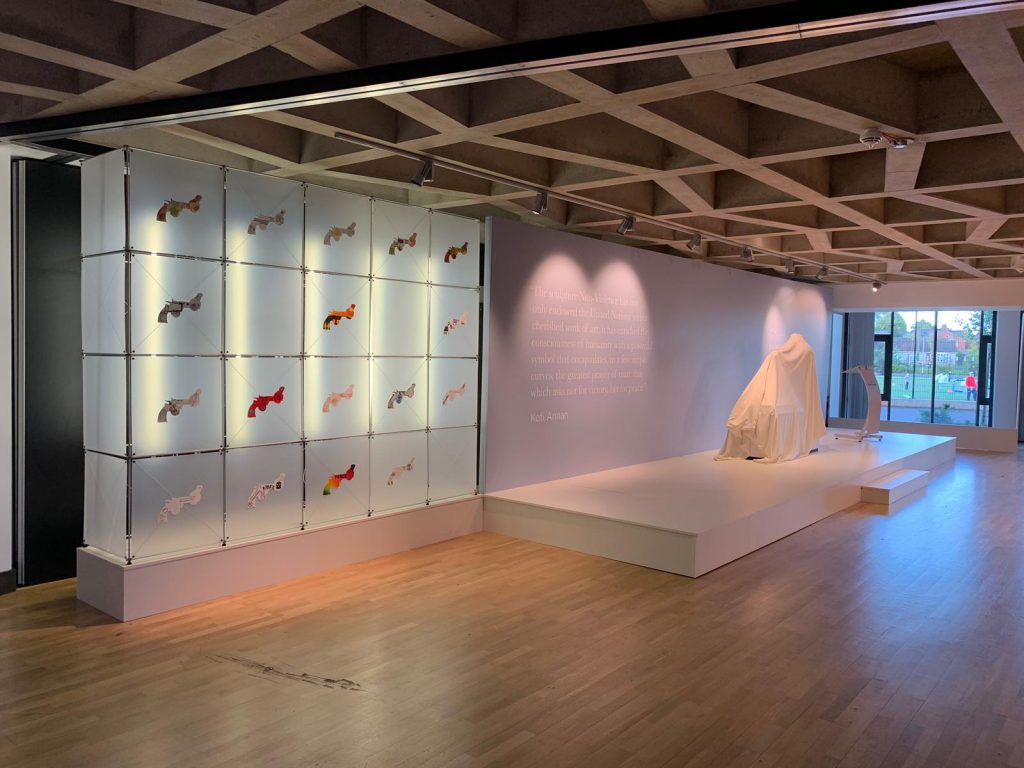 The sculpture was unveiled in the Girdwood Community Hub. A building that signifies Belfast's efforts to create peace was apt for the event. The speakers, including StenaLine founder Mr. Dan Olsson, Belfast Mayor John Finucan, and New Lodge Community Children's Choir were instrumental in providing a great evening to celebrate peace.
The sculpture will remain in the Girdwood Centre for now, with plans to move it into the city in the works.
We were happy to design and make the set for the event. The backdrop was designed to be minimal and simplistic, featuring lyrics from "Imagine" and a line drawing of the sculpture. To the left of the stage was a Burkhardt Leitner CLIC board, which we attached cut-out knotted guns to that had been designed in a local school art competition. Finally we finished off the stage with a plinth for the statue and a lectern with a StenaLine graphic attached.