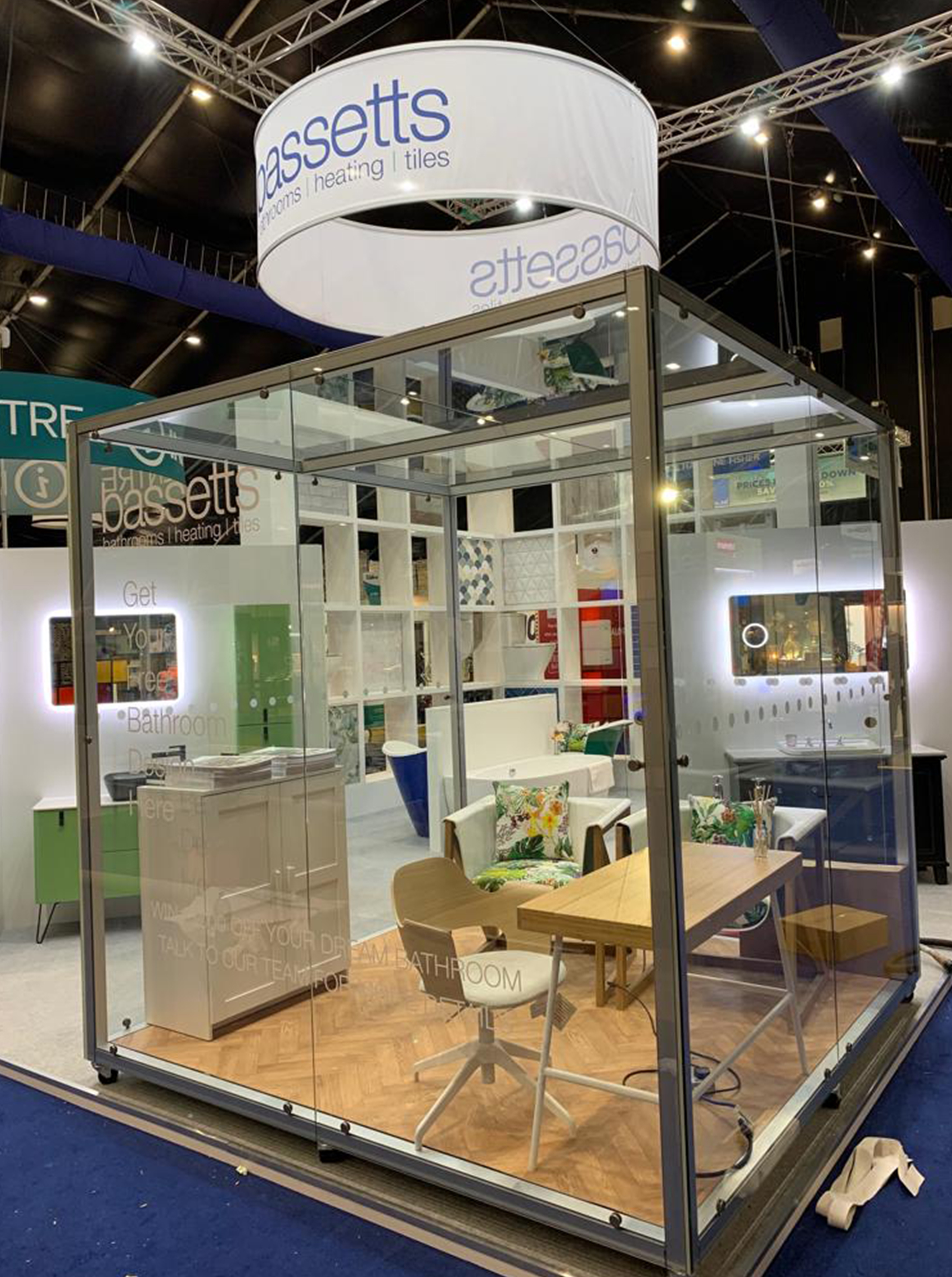 Designco recently completed a stunning exhibition stand for Bassetts - one of the largest heating, tiles and bathroom suppliers in NI.
The 8x6m bespoke exhibition stand was for the Love Your Home show in the Titanic Exhibition Centre, Belfast. The team at Designco had to think out of the box (or... in the box?) to make sure the Bassetts stand stood out.
One of the initial client specifications was to have a consultation room on the stand. Walls or dividers were an option, but it would've cut down the visible space of the stand. Designco decided on the OttoBox - a Burkhardt Leitner modular glass box system. The OttoBox is a versatile piece of kit, which can be used as an office, display room or meeting room. Therefore, the OttoBox made a perfect solution for creating a room within the space which could still add to the aesthetic of the show stand. The box was fitted with parquet laminate floor and Bassetts vinyl branding on the glass.
Inside the box featured some of the most unique items Designco have ever made for an exhibition stand..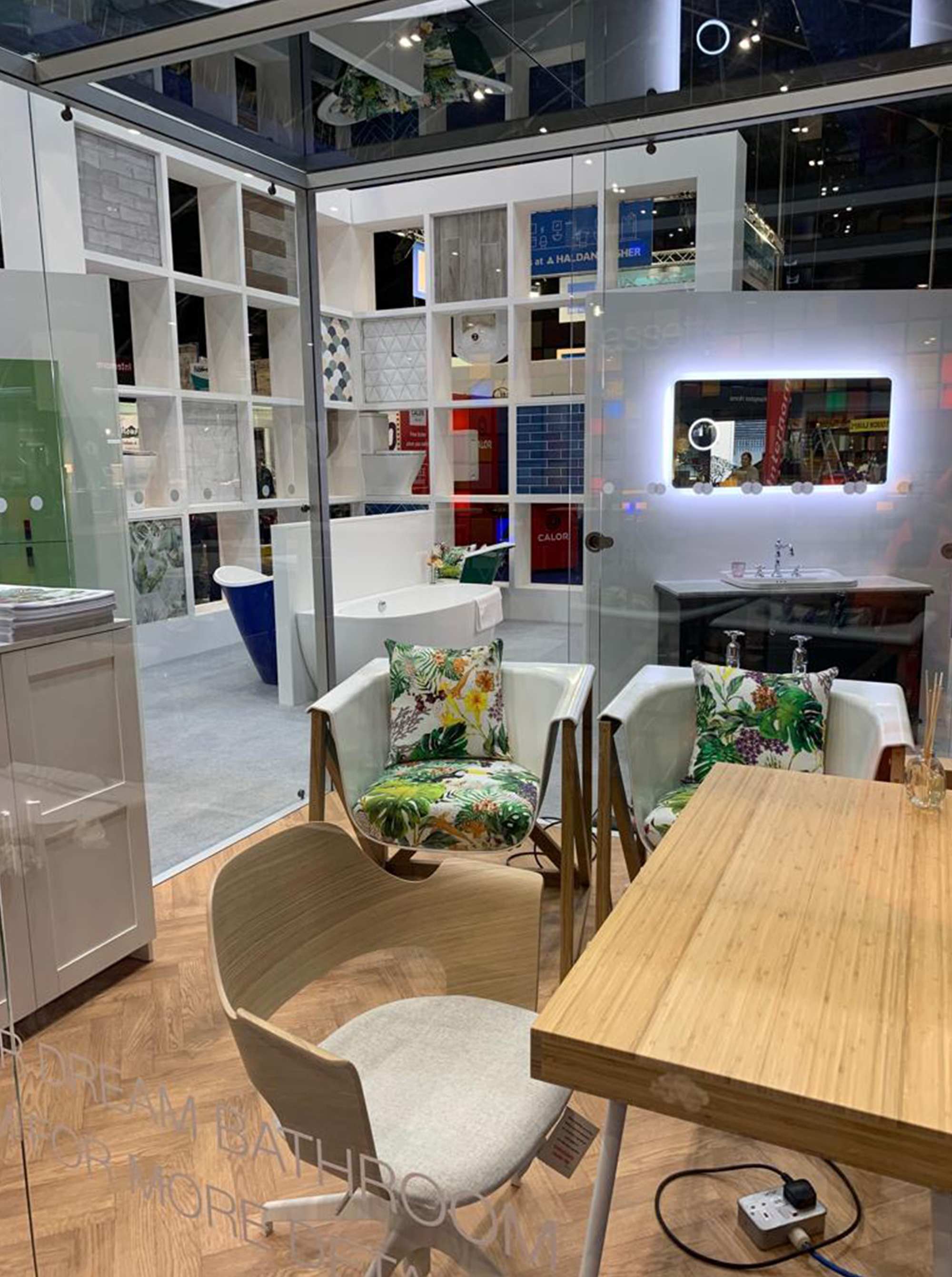 Bassetts provided 2 old baths for renovation and repurposing for their stand, and, as you can see, the results are interior magazine worthy! Before the green, tropical facelift, the baths looked beaten up and worn out, oozing with refurb potential. They made for beautiful seats on the stand.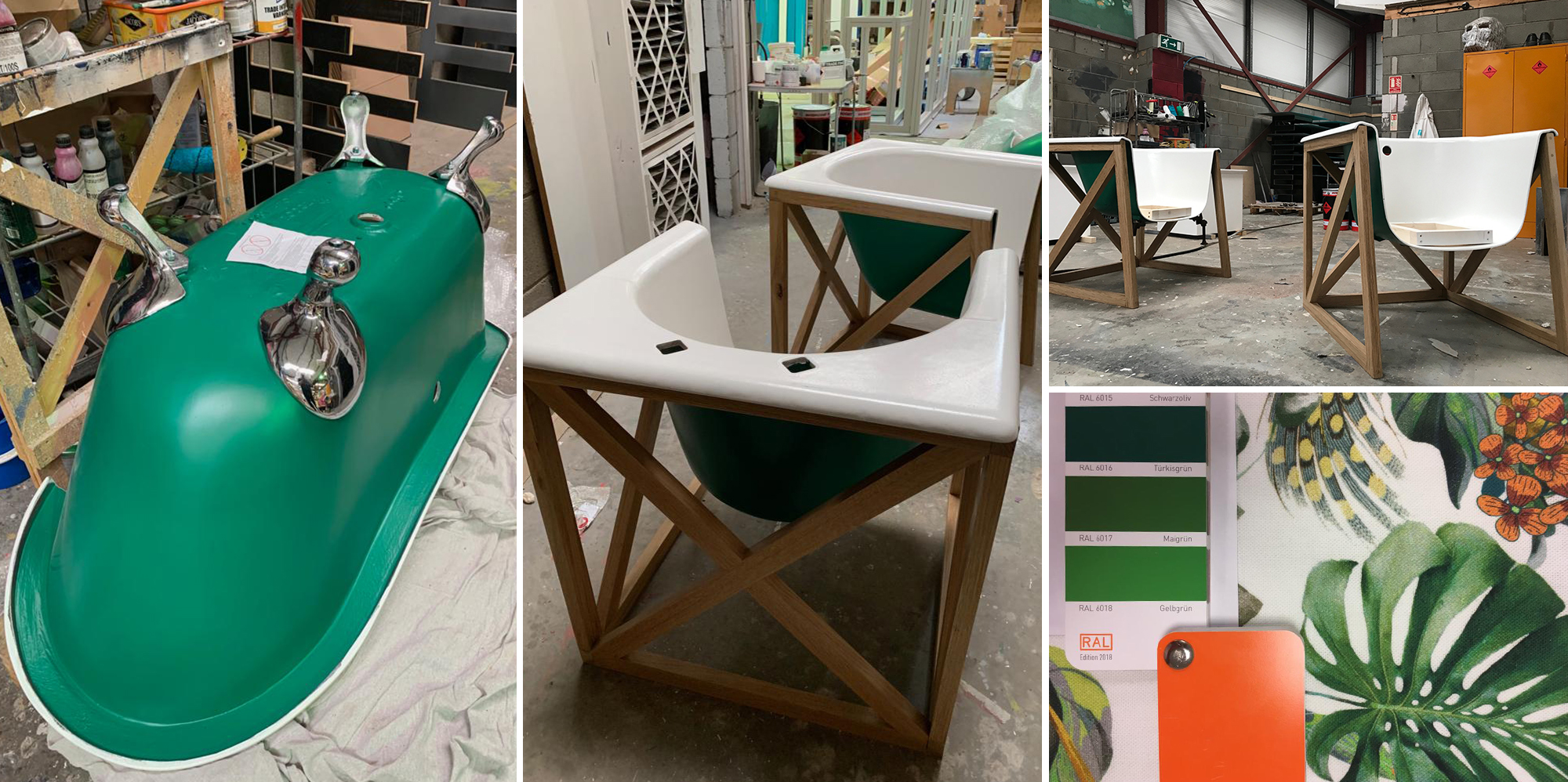 The workshop kicked into action cutting, sanding, painting and finishing the baths. The stands for the chairs were handmade using hardwood, then sanded and lacquered with a high quality 2 pac finish. The bath-sofa got a set of brand new chrome legs from Bassetts with matching chrome taps installed into the chairs.
The foundation of the exhibition stand was the gigantic bespoke wall structure around the edges of the stand, featuring infill tile segments, hanging toilet lids, sinks, you name it! This product display unit attracted a great amount of attention at the show.
Last but not least, Designco printed and installed the overhead branding system complete with high quality fabric graphics.