BAG of BEES Display their TEES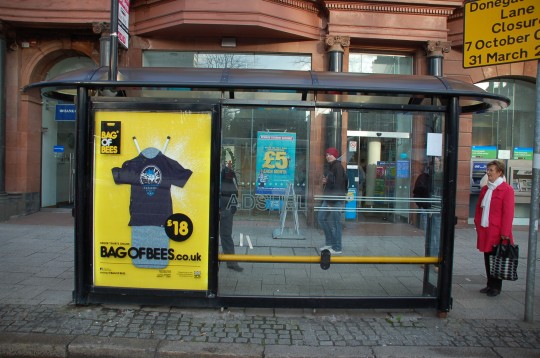 Designco have thoroughly enjoyed working on a very creative brief supplied by local company BAG of BEES.
BAG of BEES is a group of designerds with a love for all things tee. During the day they are Paperjam Design & Magic Marker Design.
BAG of BEES approached designco with their design and proposal of displaying one of their fabulous tees on an ironing board, within an adhsel, in the centre of Belfast!
Yes, we agreed and Genna in the office is now minus one ironing board but very happy with making the lovely BAG of BEES design concept a reality! You only have a few weeks to check it out on Donegall Square North! Get down there and have a drink for us at the Christmas market while you're at it!