2019 Wrapped Up: Designco's Top 5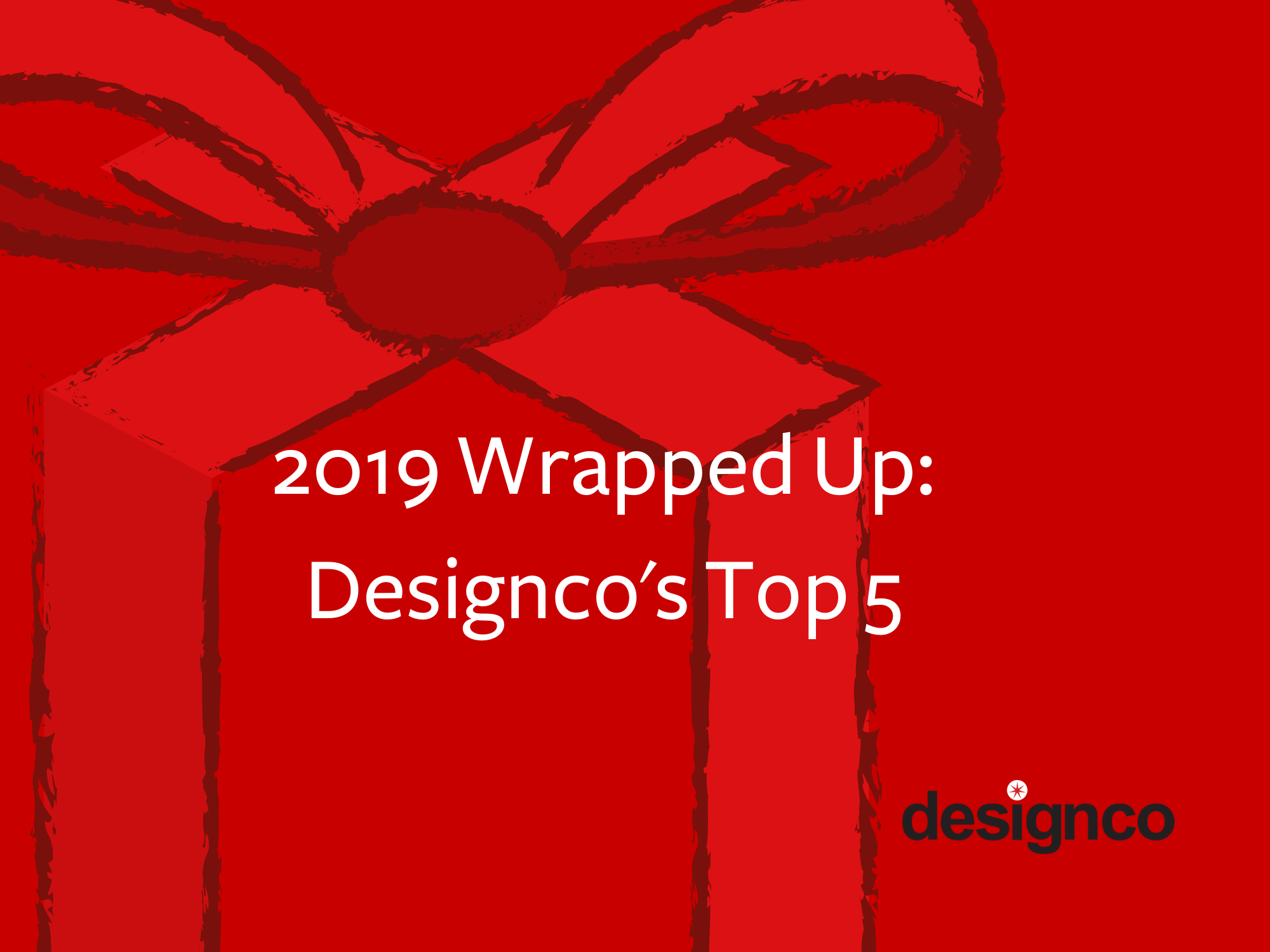 Posted by Erin McCullough
Roll down your roller banners, strike the exhibition stands, pack away the props. 2019 has come to an end, meaning it's time to reflect on another year at designco. And what a year it's been! You've been patiently waiting for it, we know, so below is our hotly contested Top 5 jobs of the year. Without further ado, and in no particular order, we proudly present…
1. Flair Showers' Exhibition Stands
Flair Showers have been all over Europe this year showcasing their beautiful range of showers, and we've been working hand in hand with them to make sure their exhibition stands are just as swish. Click here for a full tour of every exhibition stand we've produced for Flair this year.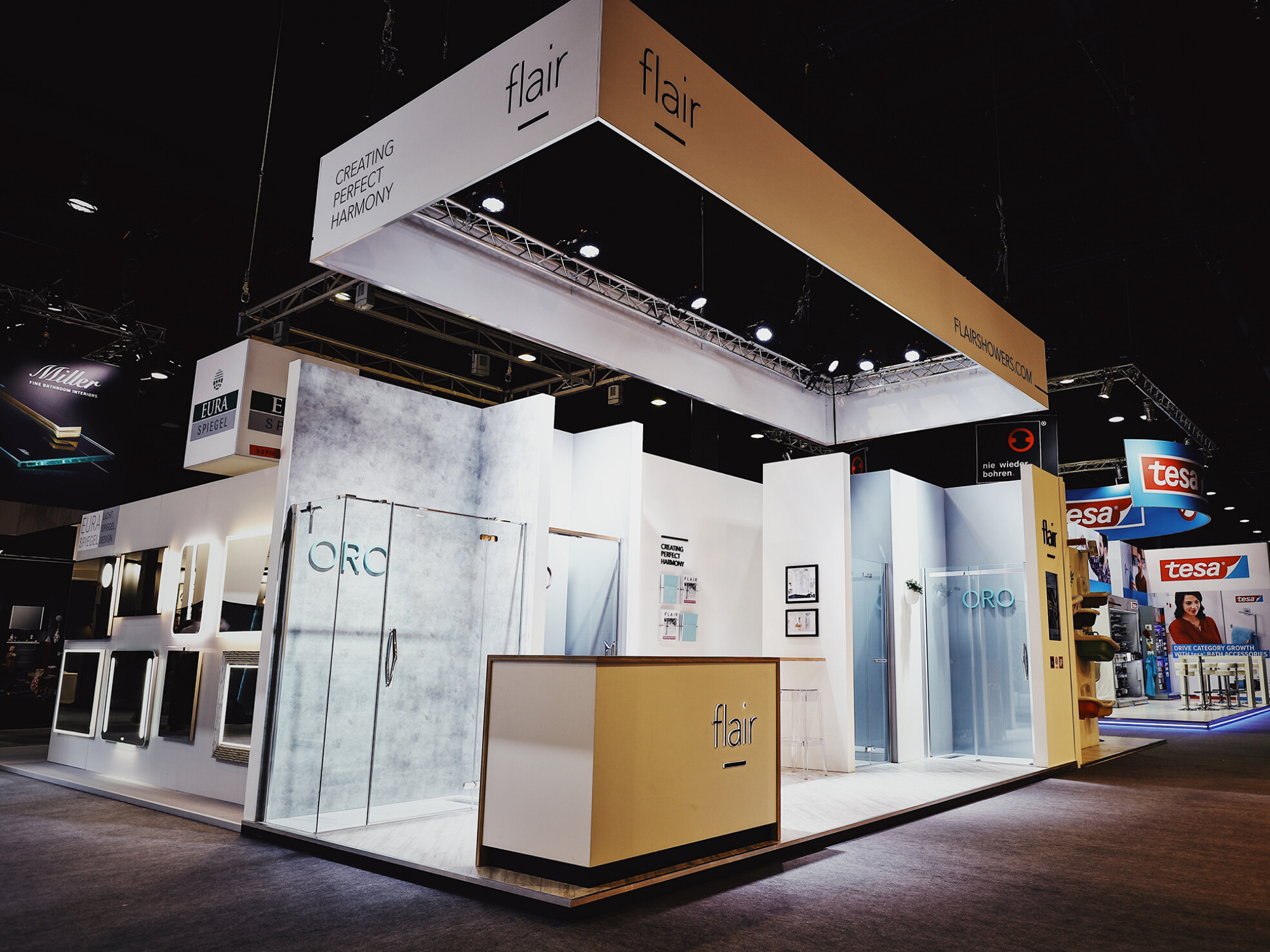 2. Ulster Bank Press Release Props
Ah, 2019, the year we will all remember for the unveiling of the new vertical bank note…
When JComms got in touch about their idea to reimagine iconic Belfast landmarks for the Ulster Bank press release, we were all over it. We designed and built Belfast's most iconic statues, but just made them vertical! (contact us if you want to hire them)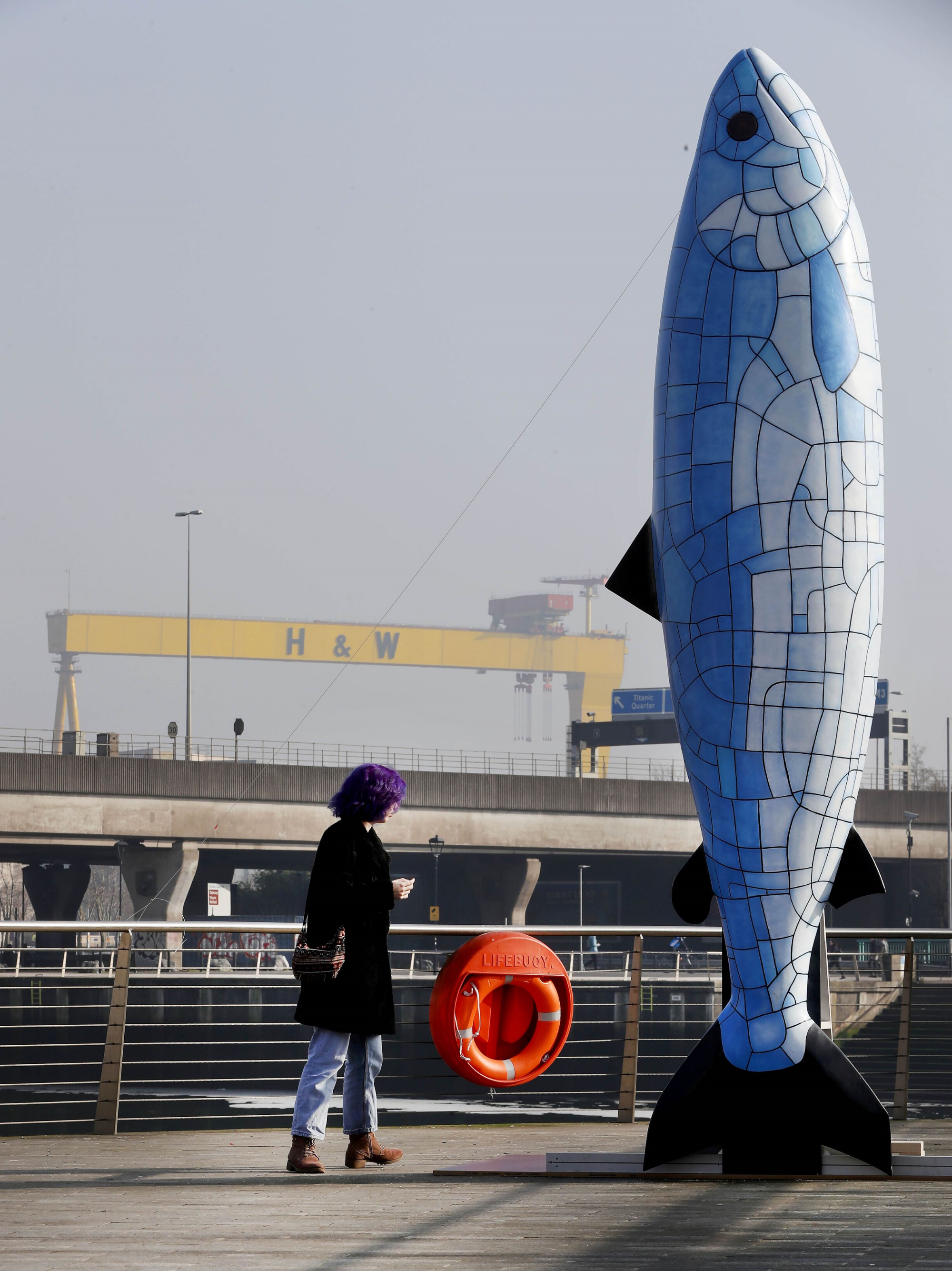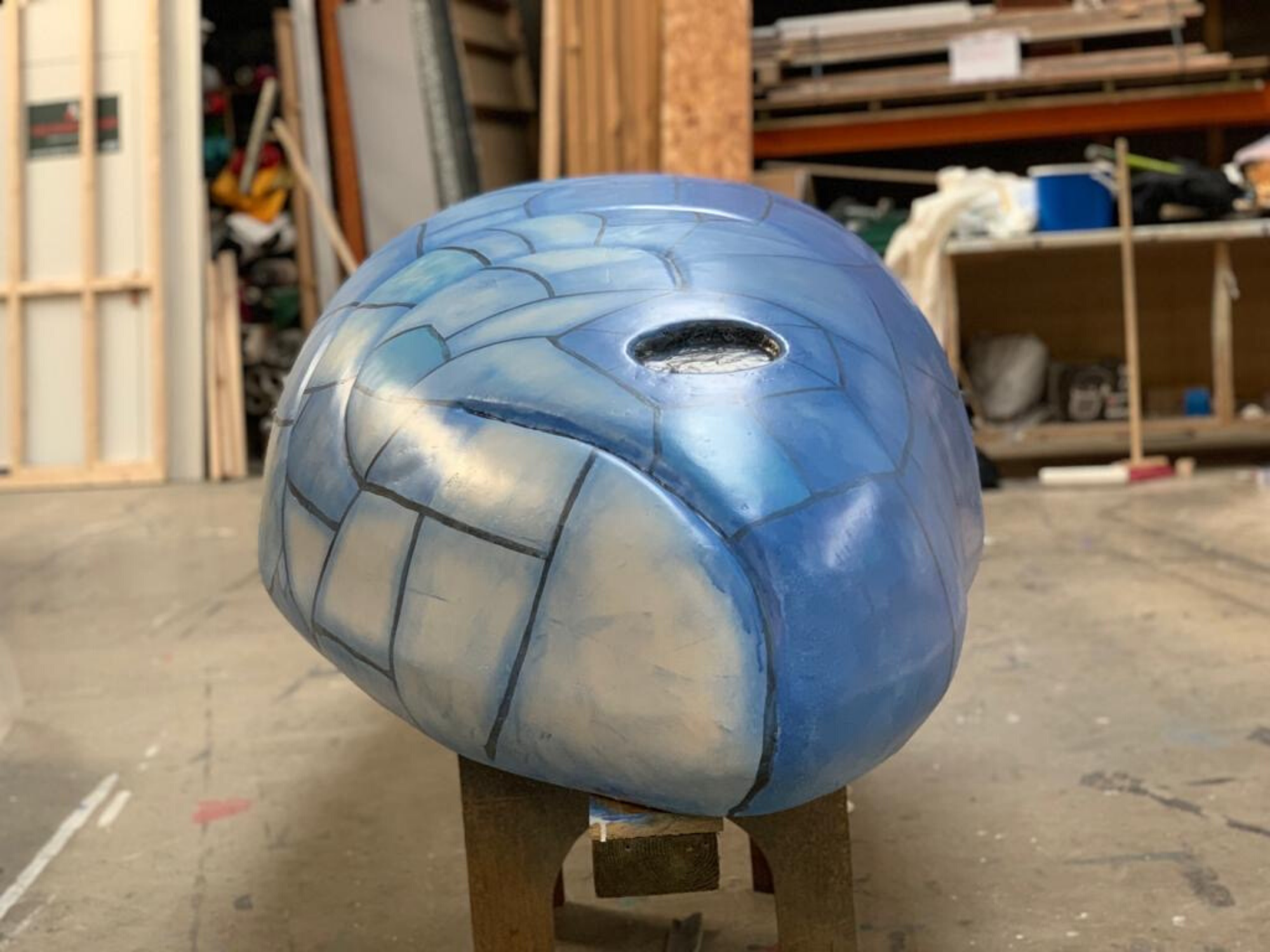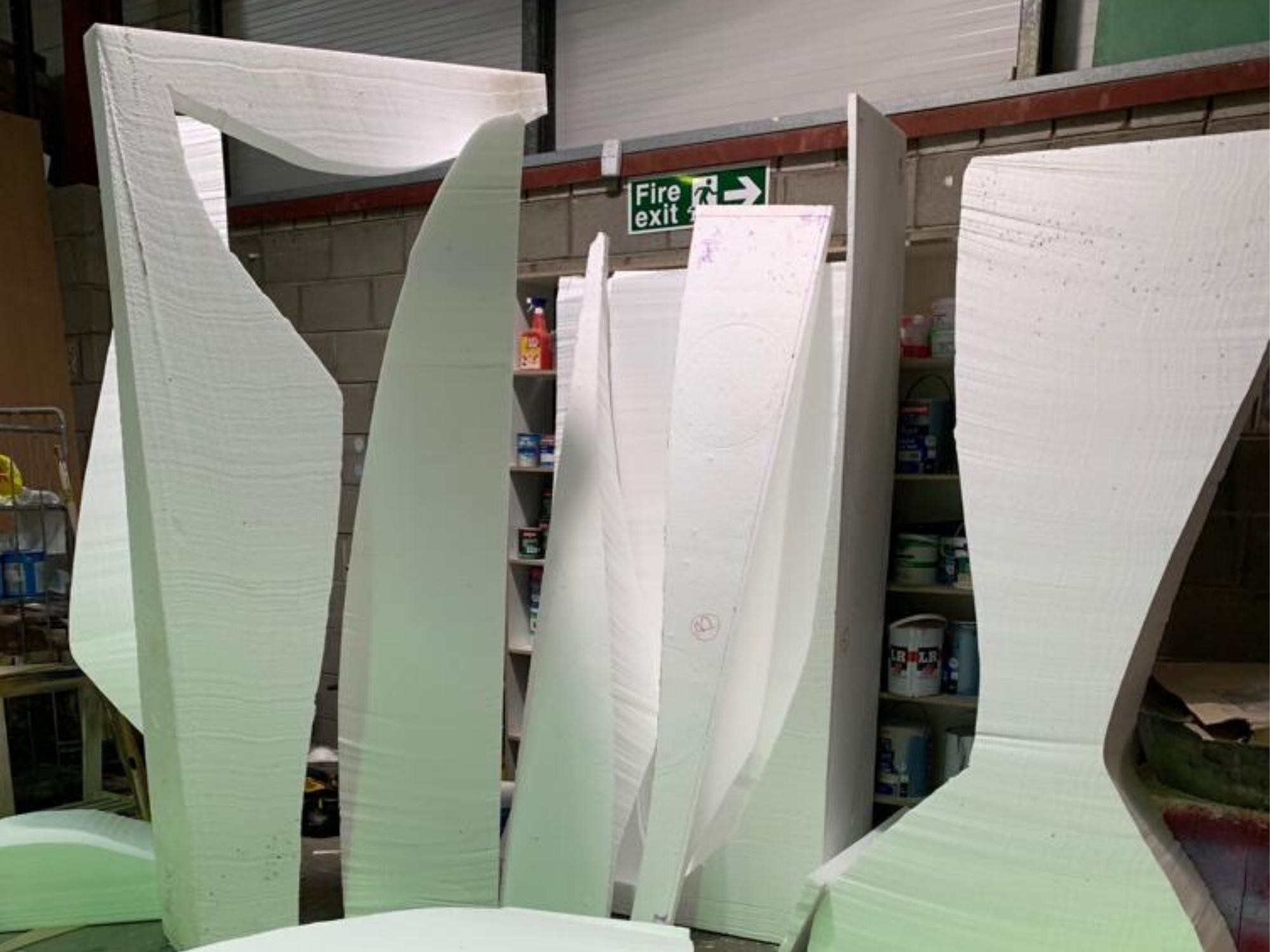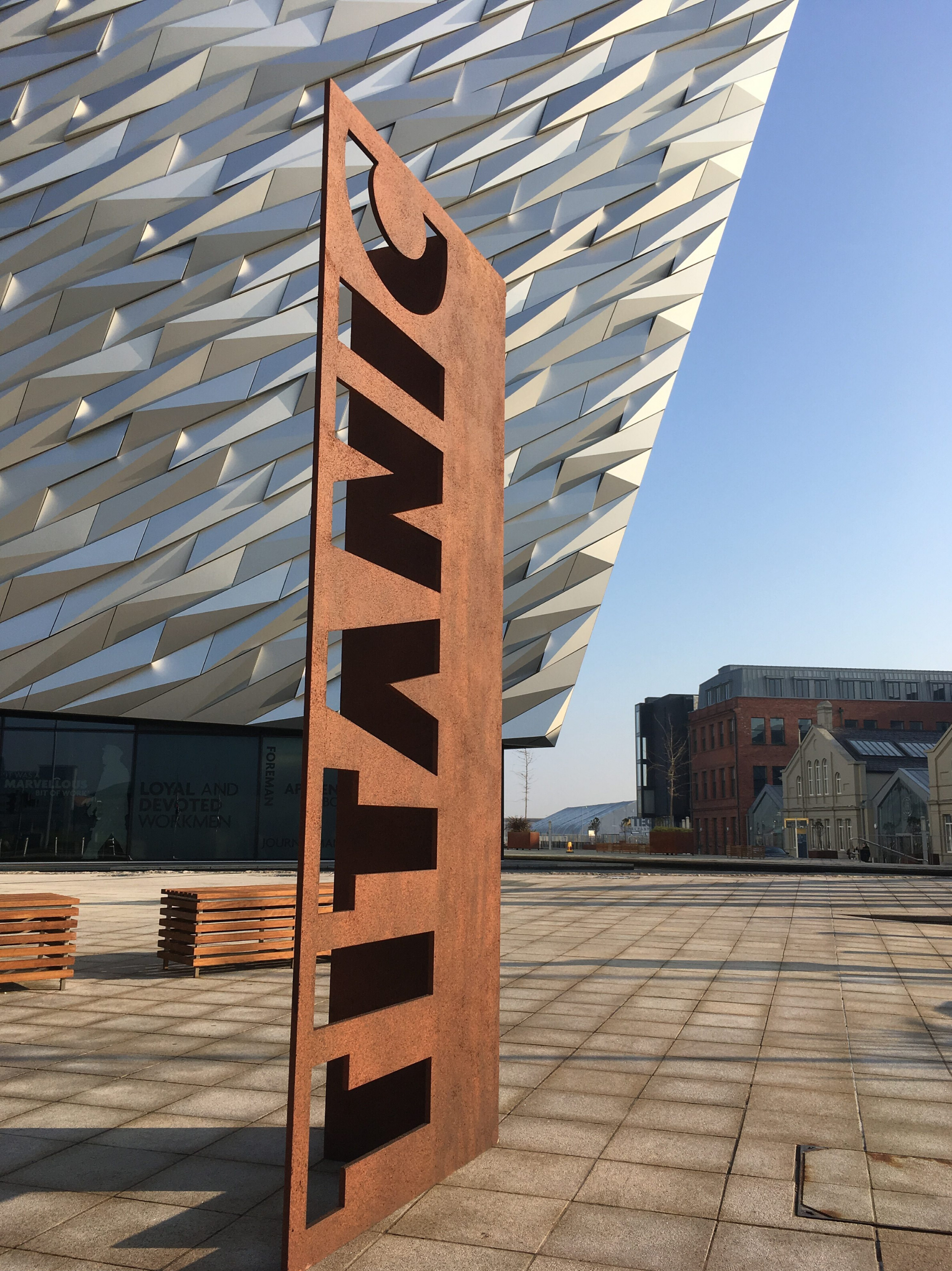 3. StenaLine Knotted Gun Sculpture Unveiling
Designco are very proud to have been a part of the iconic non-violence sculpture unveiling in October. The sculpture is a global symbol of peace, gifted to the City of Belfast by StenaLine. Working with Jago Communications, designco built the backdrop for the event in the Girdwood Community Hub.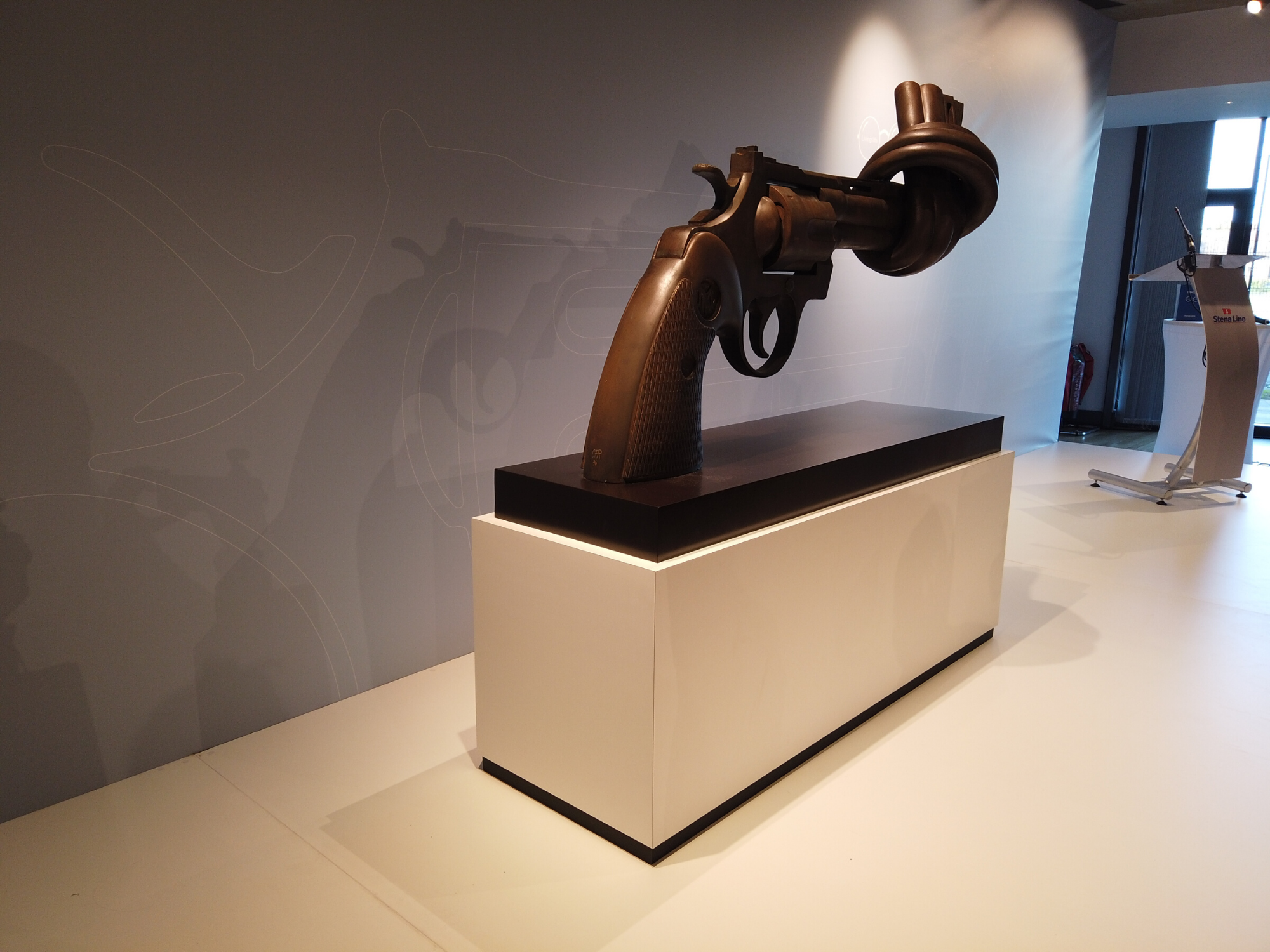 4. Camlin's Kelvatek Exhibition Stand
As the first exhibition stand of its kind in the UK, we thought this one deserved a spot in the Top 5! Designco used new technology OctaUniversal from Octanorm to build the freestanding structures for Camlin's Kelvatek brand.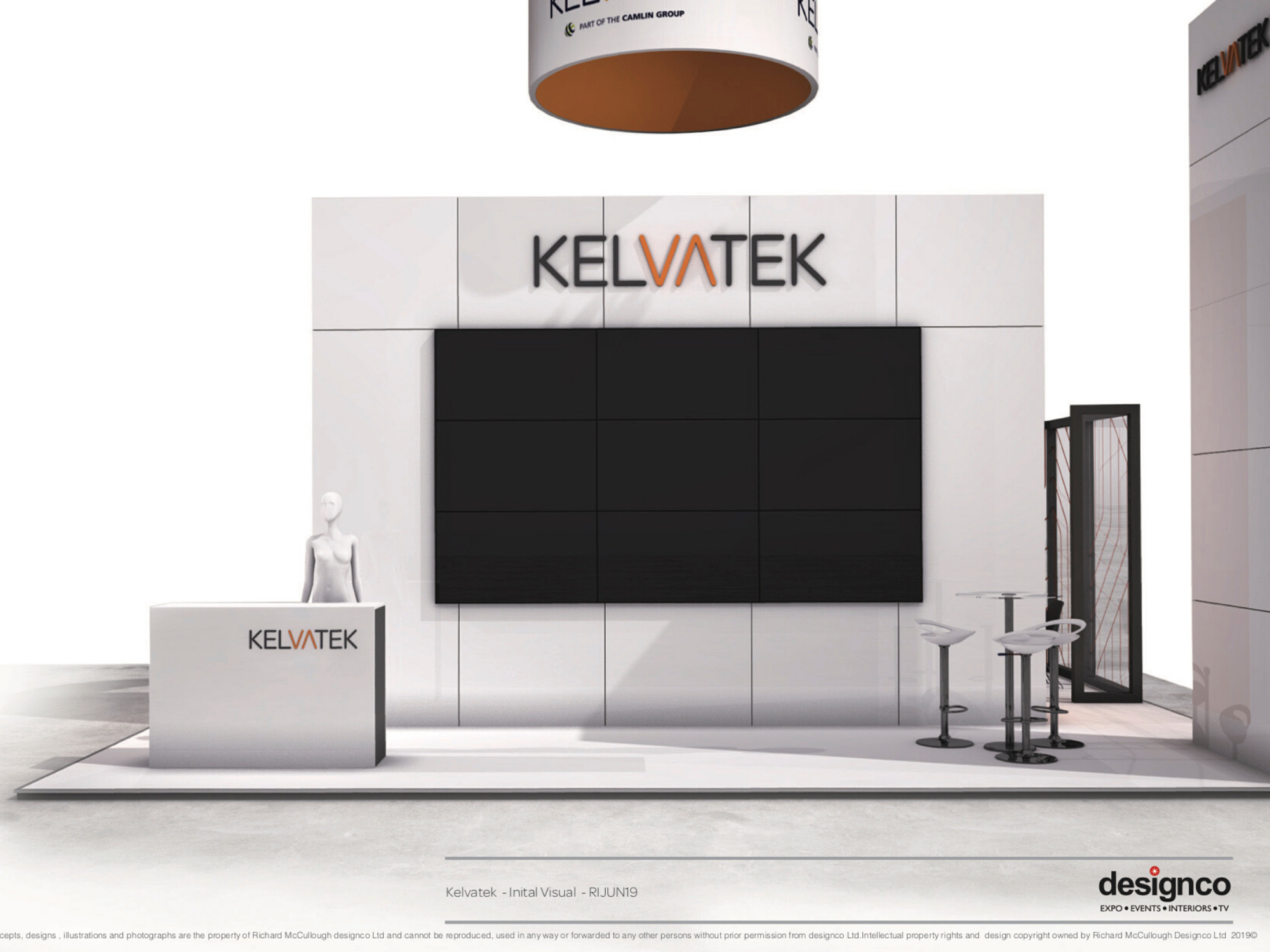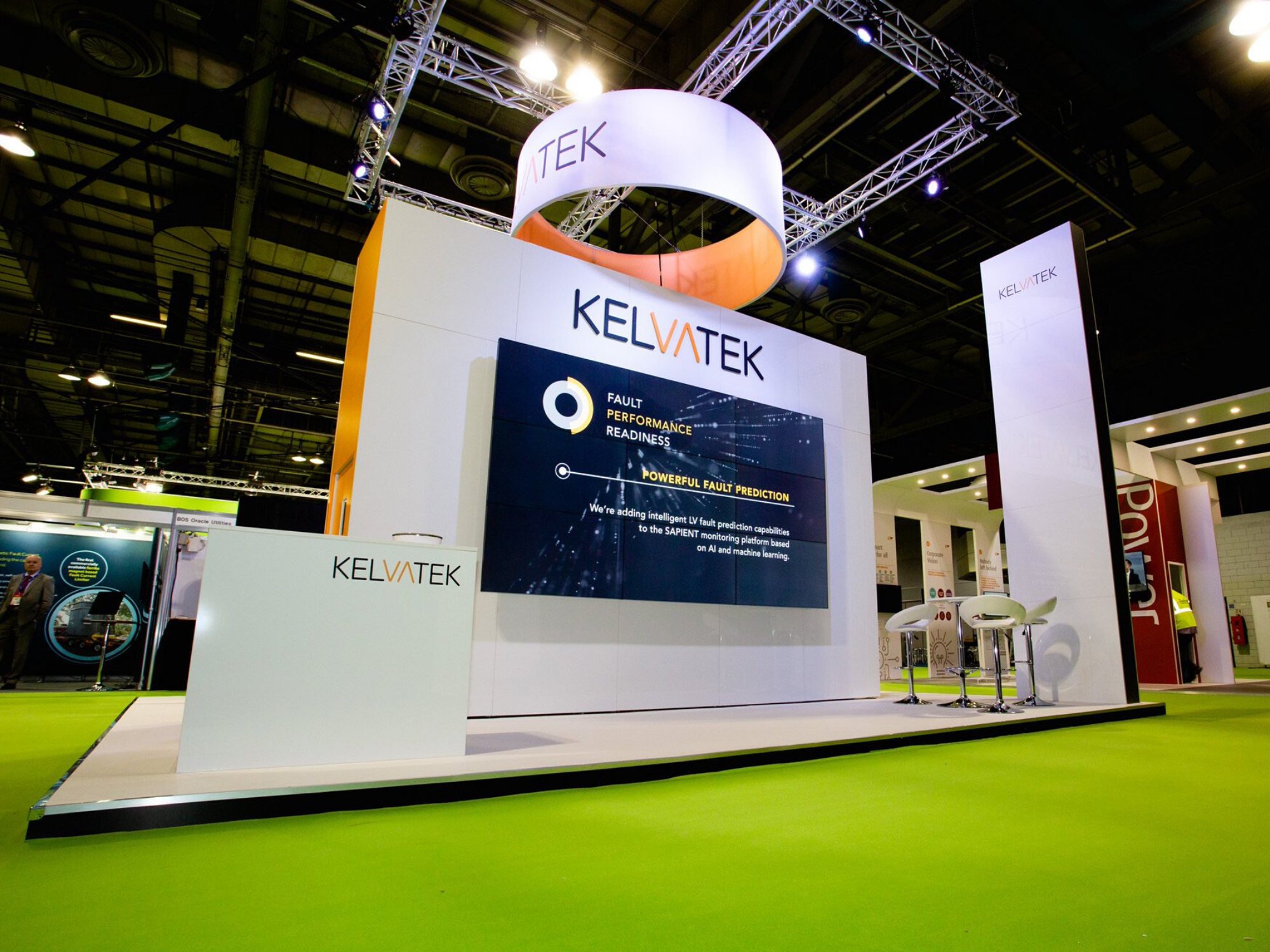 5. Armagh Conservatory and Planetarium
Working with Armagh Conservatory and Planetarium this year has been out of this world… !
We've seen it all here at designco, but making a life size astronaut was certainly a one-of-a kind project.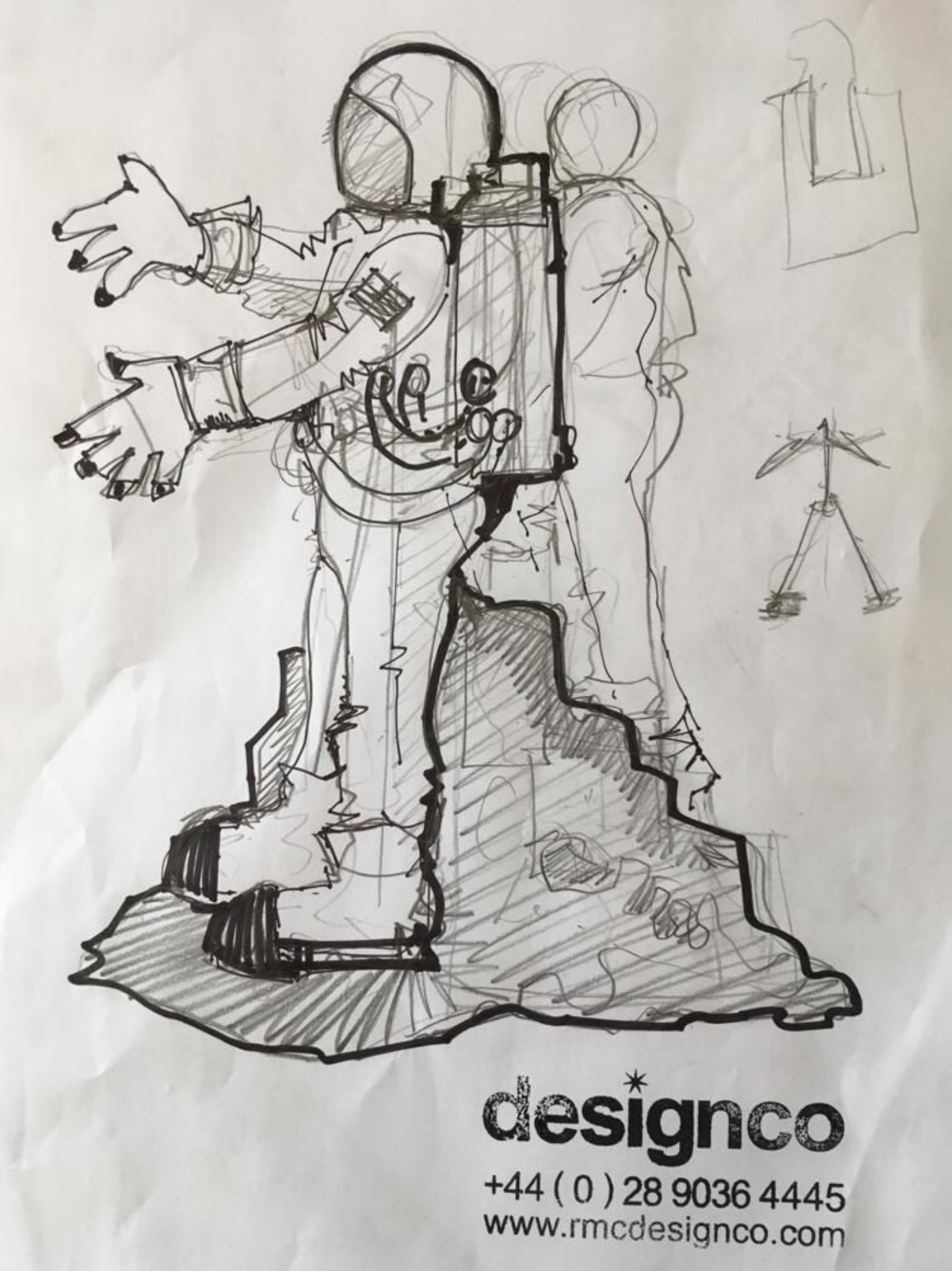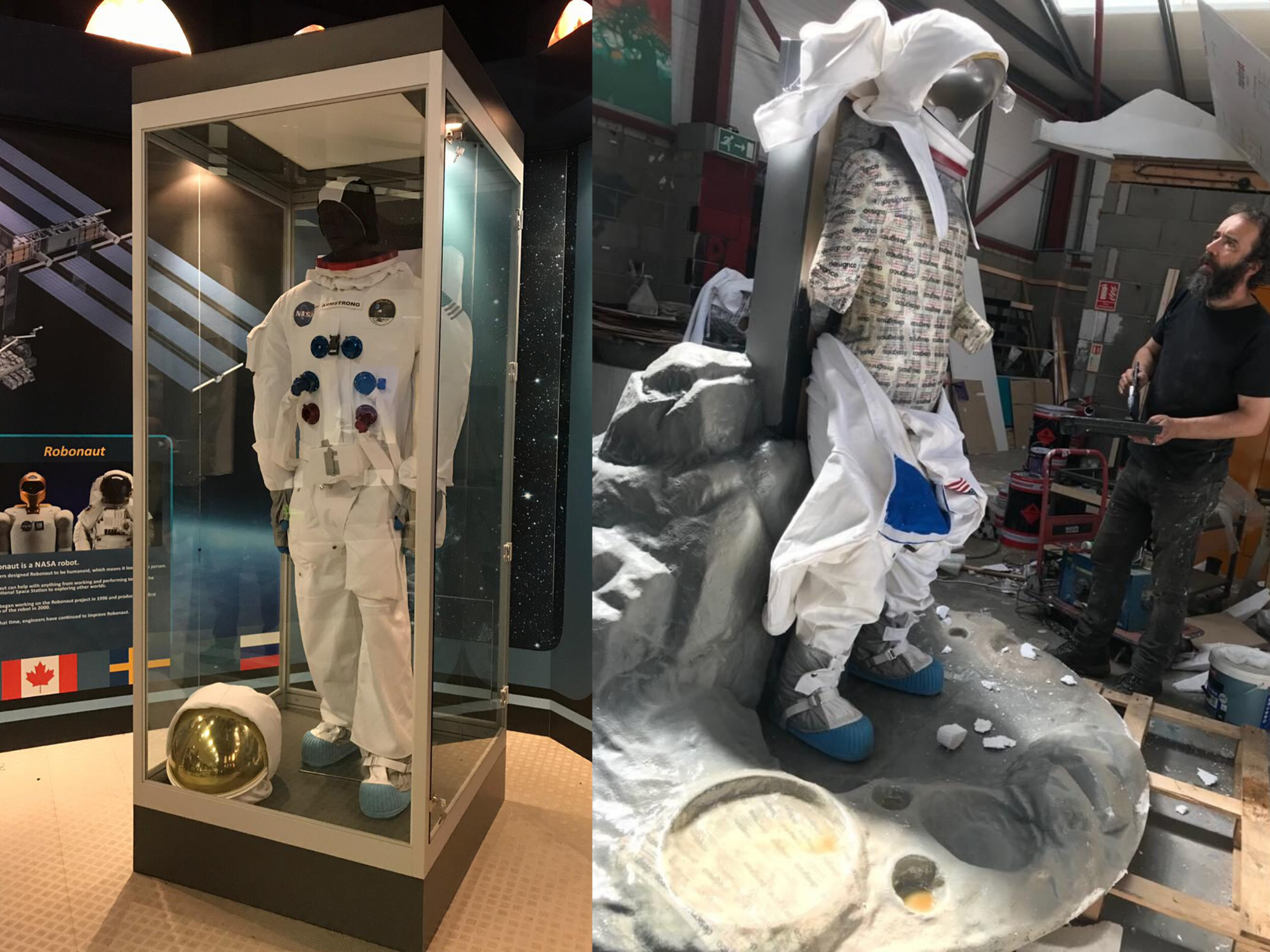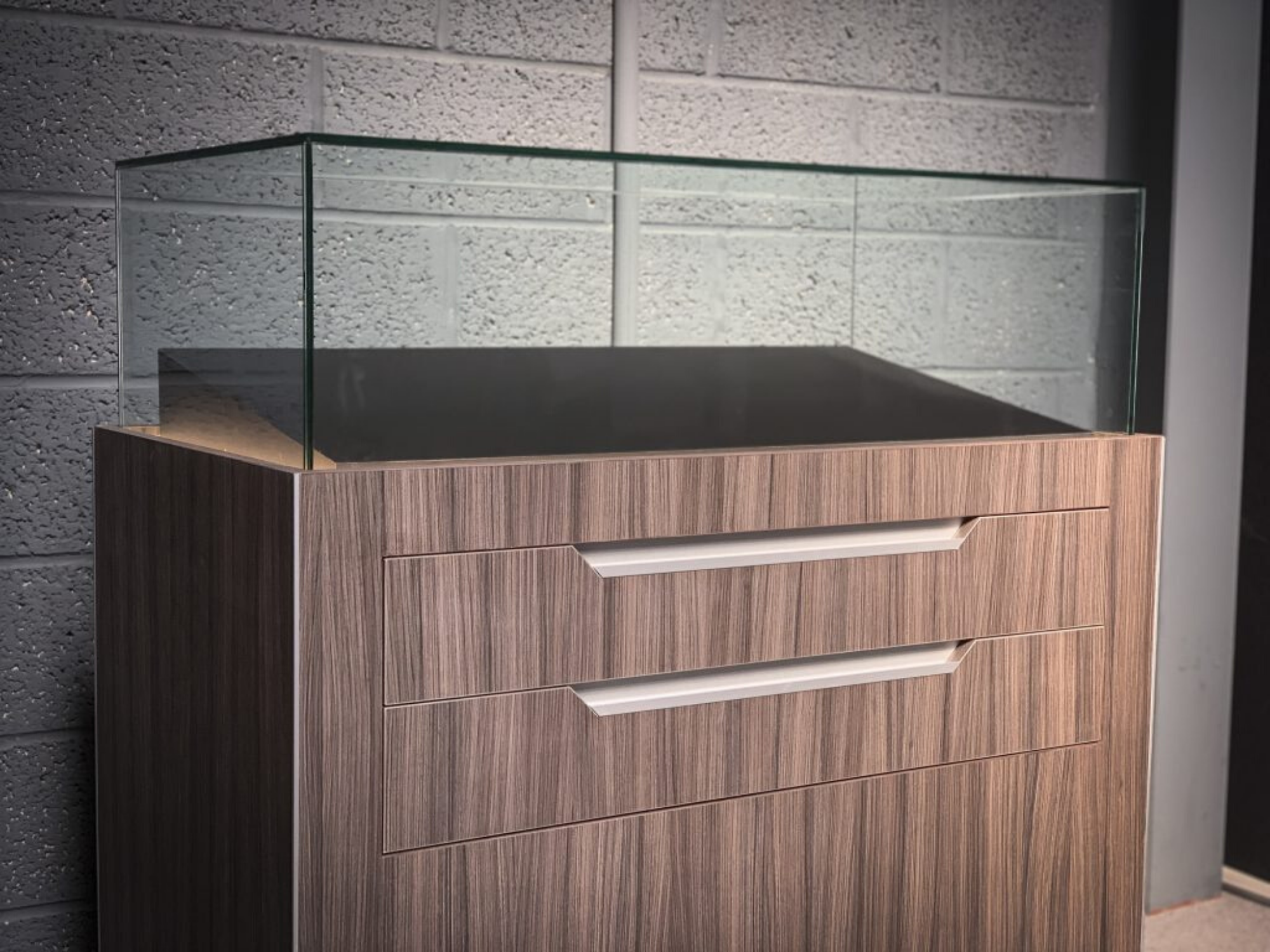 So here's to 2019!
From everyone at designco, and whether you're a client, supplier, or just an avid fan, thank you for a great year. See you in 2020!